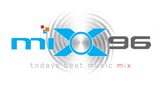 The VERY BEST music from THE BEST MUSIC CHARTS from around the world played out to you 24-7 on 96.9Mhz on the FM band in Barbados. On this page you can listen to our podcasts, view photos, watch videos, find out about us, connect with our friends and listeners. MIX 96 is good positive music catering to everyone who loves new, trending, or almost unheard of music. Great place to expand your music tastes.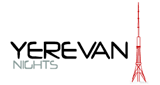 РАДИО "Ереванские ночи"
Country:
Armenia
Unique in its nature, YerevanNights now offers Armenian music - around the clock; wide array of programs for every interest, and the latest music video clips. Our ambitious plans for the near future include enriching our music library, expanding the video clip collection, airing an hour of dedications and several live programs. The satisfaction of our listeners has always been the key to our success; we welcome any questions, suggestions, and feedback you might have.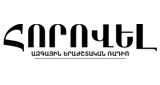 Радио Импульс
Country:
Armenia
Армянское радио. Radio Horovel (арм. Իմպուլս) - армянская частная радиостанция. Вещание сосредоточено на армянской культуре, этнической музыки и духовного наследия армянского народа. Ереван 106,5 МГц.