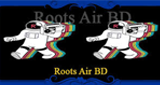 Roots air
Country:
Bangladesh
Located in the city of Dhaka, Roots Air is an internet radio station dedicated to the underground music produced in Bangladesh. This radio is on air 24 hours a day, all year round.
Our customer support team is here to answer your questions. Ask us anything!
👋 Hi, how can I help?