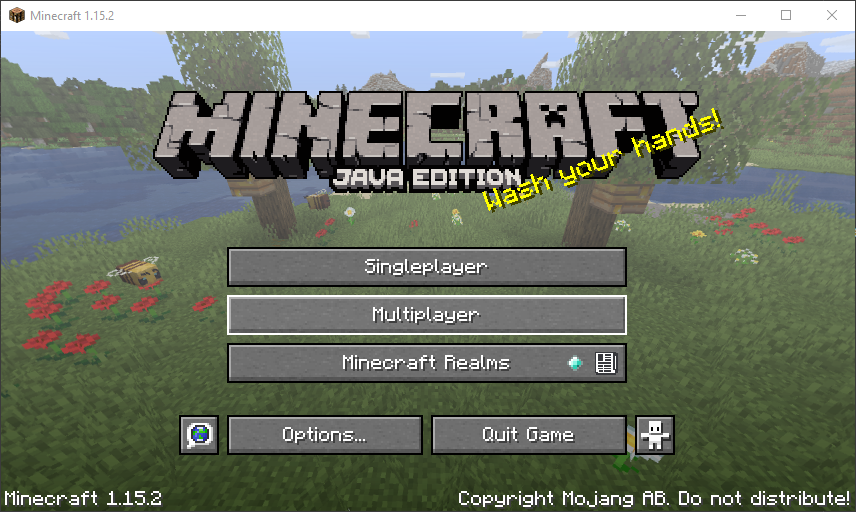 Introduction
Dalam tulisan kali ini akan di ulas cara murah install Server Minecraft di ubuntu 20.04
Prerequisites
Order VPS server dengan OS Ubuntu 20.04 di ArenaStreaming.Com dengan RAM minimal 1 GB
Update the Ubuntu server.
1. Create a Minecraft User
Buat sudo user dengan nama minecraft.
# adduser minecraft
# usermod -aG sudo minecraft

Pindah ke user baru yang baru saja di buat.
# su - minecraft

2. Install Java dan Screen
Terlebih dahulu update index paket ubuntu 20.04
$ sudo apt update

Install Java.
$ sudo apt install openjdk-16-jdk -y

Install Screen. dengan install paket ini, memungkinkan server berjalan tanpa membiarkan terminal terbuka.
$ sudo apt install screen -y

konfirmasi install paket
$ sudo java -version

3. Install the Minecraft Server
Buat directory baru dengan nama minecraft, untuk meletakkan file installasi minecraft
$ mkdir minecraft

Pindah ke direcktory yang baru saja kita buat
$ cd minecraft

Install wget
$ sudo apt install wget

Kunjungi https://www.minecraft.net/en-us/download/server untuk menemukan viersi terbaru dari Minecraft. kemudian download dengan command wget. sebagai contoh 1.16.4:
$ sudo wget https://launcher.mojang.com/v1/objects/35139deedbd5182953cf1caa23835da59ca3d7cd/server.jar

Setelah selesai proses download, server minecraft bisa di jalankan. Jika mau menjalankan dengan RAM 1024M maka parameter nya silahkan pakai -Xms1024M -Xmx1024M, paramenter ini artinya, menjalankan java dengan 1 GB of RAM. Jika server memiliki 4 GB RAM, kita bisa set menjadi -Xms3072M -Xmx3072M.
$ java -Xmx1024M -Xms1024M -jar server.jar nogui

Setelah menjalankan perintah di atas, maka akan keluar output yang mirip dengan ini.
[main/INFO]: You need to agree to the EULA in order to run the server. Go to eula.txt for more info.

untuk setuju dengan EULA, edit eula.txt.
$ sudo nano eula.txt

edit pada bagian eula=false dan rubah menjadi eula=true. Save dab exit.
buat startup script
$ nano start.sh

#!/bin/sh
while true
do
java -Xmx1024M -Xms1024M -jar server.jar nogui
echo "restarting in 10"
sleep 10
done

Save dan exit
rubah chmod file start.sh menjadi executable dengan perintah berikut :
$ chmod +x start.sh

Buat screen instance
$ sudo screen -S "Minecraft Server"

Start server script.
$ ./start.sh

untuk keluar screen session, tekan CTRL + A kemudian D. untuk melihat screen session, jalankan perintah :
$ sudo screen -R

Server Modification Tips
Here are some tips for your Minecraft server:
Anda dapat menggunakan perintah Minecraft di sesi screen tanpa awalan /. Misalnya op @a akan membuat semua orang online menjadi operator server.
Untuk mengubah pengaturan game umum untuk server Minecraft Anda, masukkan perintah sudo nano server.properties untuk mendapatkan akses ke sana.
Server Minecraft membuat direktori baru bernama world pada peluncuran pertama untuk modifikasi Minecraft, paket data, dan fitur lainnya.
References